Villa Dolenjka consists of 24 apartments, identical by size. The apartments are measuring 45 m². Although the apartments are identical by size, the group of architects tended to various wishes and needs of the residents. The apartments thus differ by the number of rooms and their layout.
Terrace with an excellent view
There is a 400 m² green planted terrace available to the residents on the roof of the facility. Terrace with a view to Krim, Ljubljana marshes, Ljubljana castle, Rožnik and Golovec offers a pleasant environment for relaxation of residents. External roof terrace is much more qualitative than the terrain level, as it sunny and protected from the impact of the entry of the bypass into the city.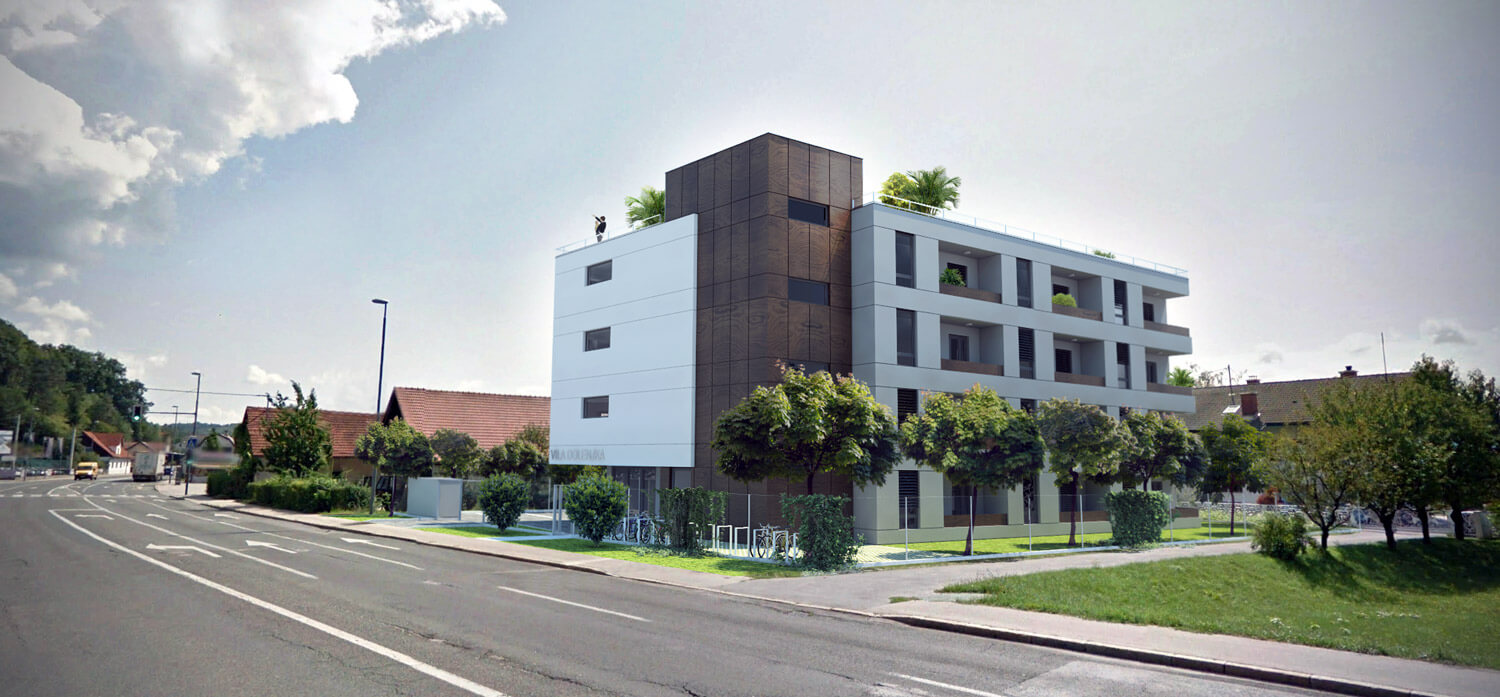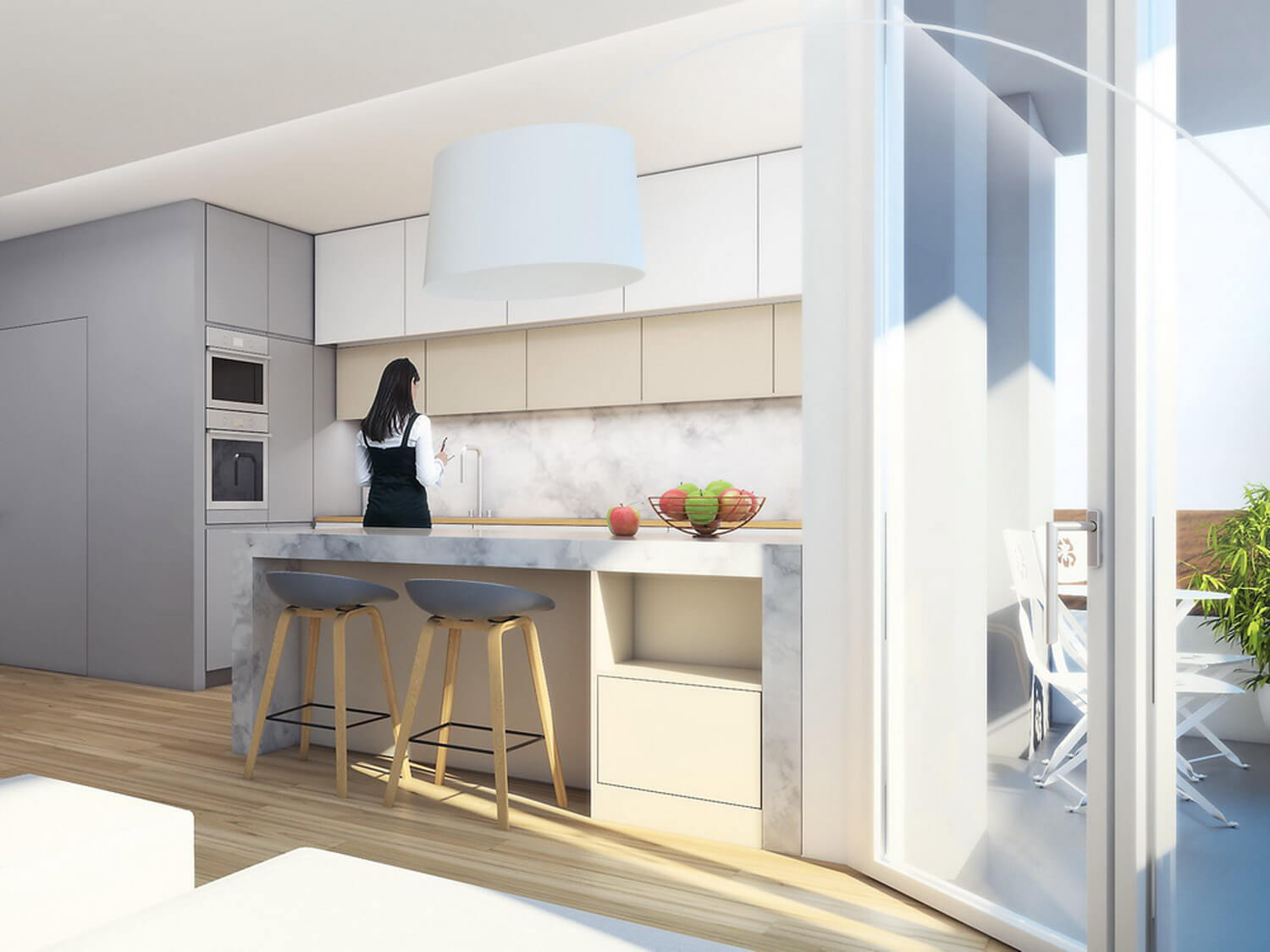 Pantry next to the apartment
Villa Dolenjka is different also in the allocation of the pantry, which is located next to the apartment and not in the cellar, which turned out to be a very useful solution. The pantry, where also a gas oven and a washing machine are located, is accessible from the apartment and gives more space reserved for other purposes in the bathroom.
Parking spaces under and next to the facility
The fence around the facility offers the residents additional safety. The facility has 9 parking spaces under a certain part of the facility on the ground floor, the remaining parking spaces are located outside, next to the facility. There is also a small place of business located on the ground floor.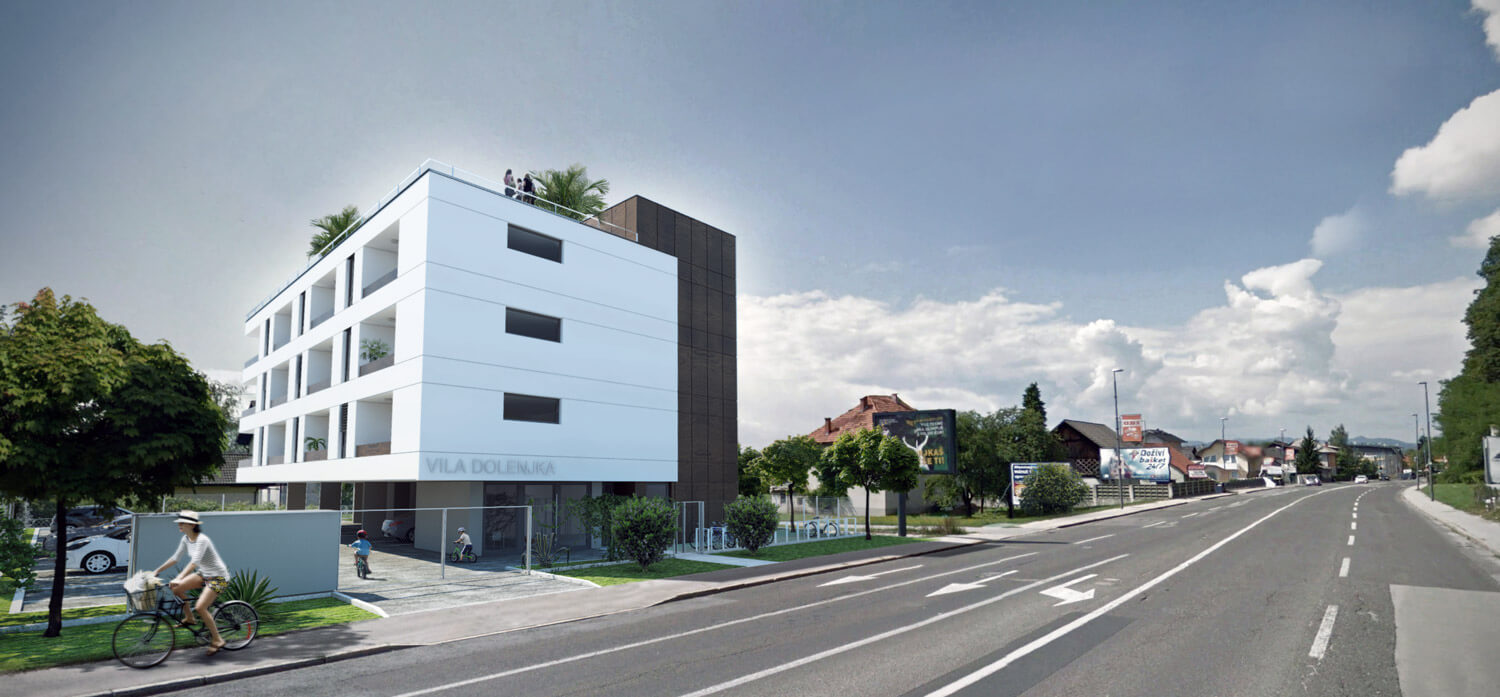 Facility: Villa Dolenjka
Location: Ljubljana, Dolenjska cesta
Gross floor area: 1700 m2
Floors: GF+3
Development of the project: 12/2015-5/2016
Construction: 5/2016-3/2017
Investor: CLIPPLUS d.o.o.
Designers: Arhitektura2211; Ana Cesar, Peter Cesar, Bine Tekavec
Contractor: Kolektor Koling d.o.o.