Apartments at Trubarjeva, with their exquisite location modern design of layout meet the requirements of a contemporary buyer.
Opportunity in the centre of Ljubljana
In the heart of Ljubljana, at Trubarjeva cesta 79, part of a building will be renovated into 35 new apartments. The apartments are located on the first and second floor, measuring from 30 m2 to 110 m2. Smaller units of modern apartments are merging into larger, the pantry is located next to each apartment and is accessible from the hallway, as well as the apartment, the corridor is diversified, with the play of narrow and broader part gives the feeling of a »small street« and can serve as a common space.
Excellent location
Central Market: 500 m
Prešeren Square: 750 m
Šentpeter Parking Garage: 350 m
Medical Center: 400 m
Bus and Railway Station: 1,2 km
Tivoli Park: 1,5 km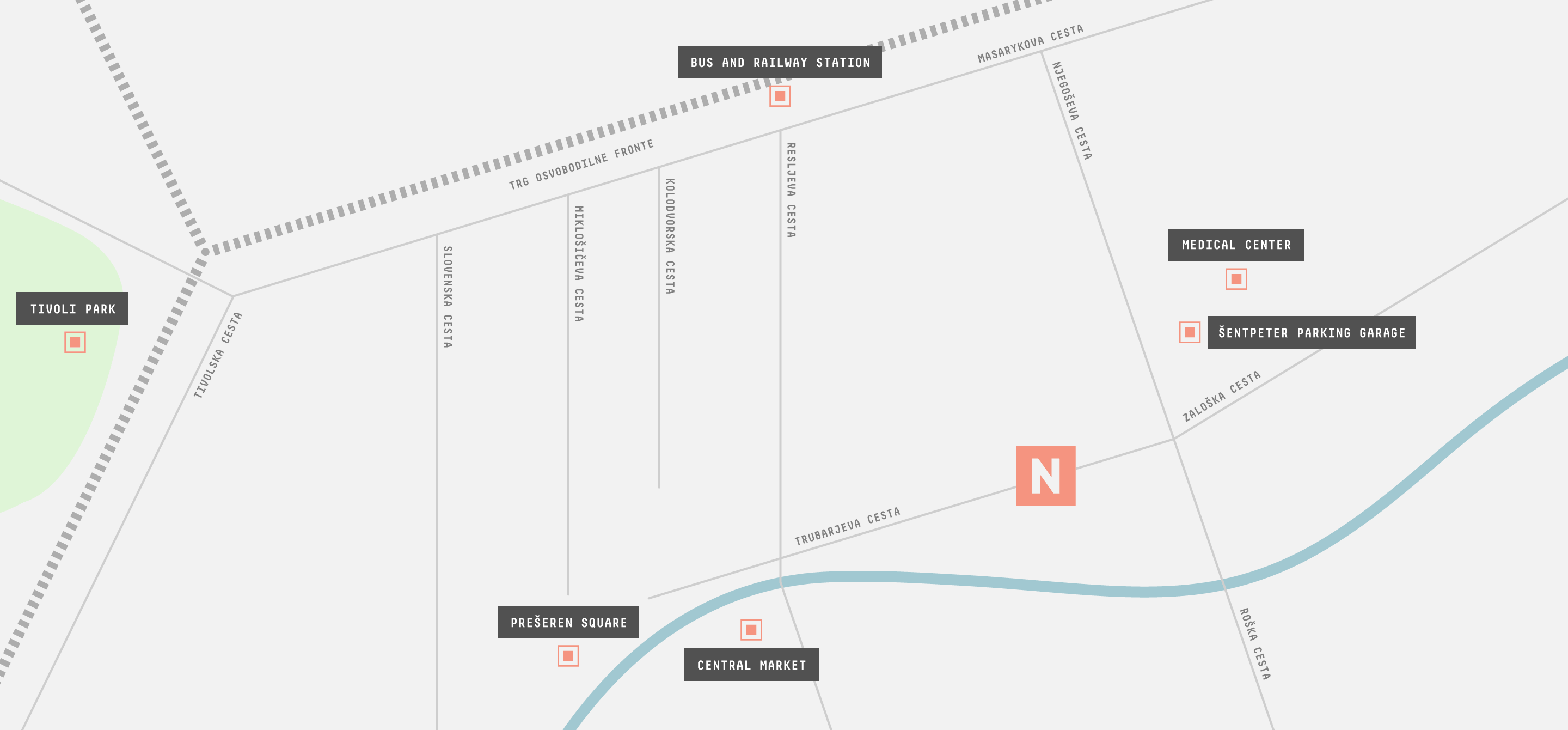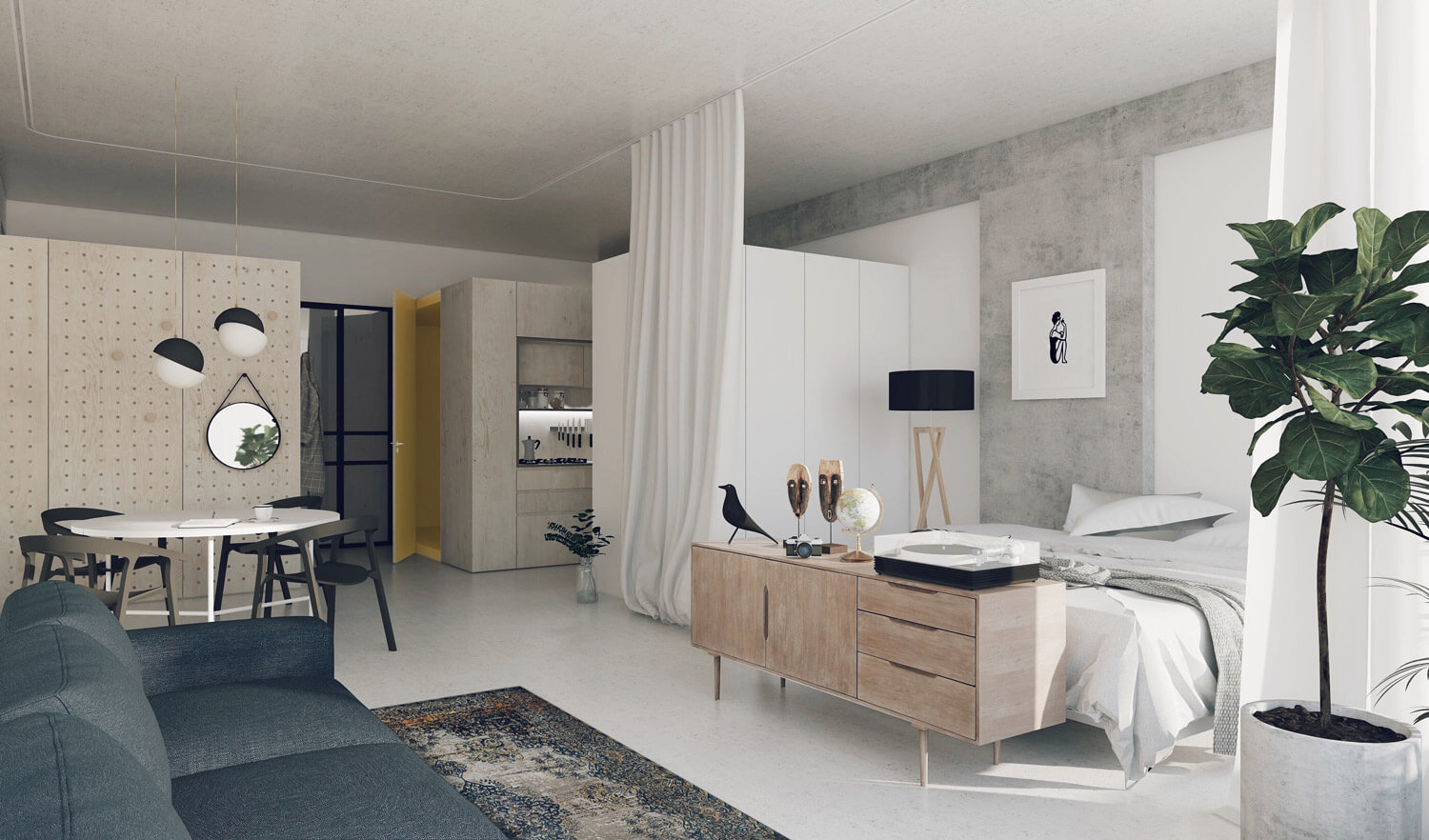 Multifunctional living
Creating of a changing living environment, which provides the feeling of privacy, was a top priority in designing the apartments. The functionality, which uses all the possibilities and potential of the space, enables high quality of living, which is of paramount importance nowadays.
Apartments for anyone
Combining of apartments is their great advantage. Two basic types of apartments, measuring from 30 to 35 m2 and 40 to 55 m2, may be combined into one unit. Considering this, there are apartments available in the measurements of 60 to 70 m2 or 80 to 110 m2. Diversity of the apartments allows the possibility of dwelling to single persons, young couples, families and elderly people and offers the second home to businessmen. These modern apartments will convince anyone, who appreciates living in the city centre and who see the priority of living in supreme comfort in a multifunctional smaller apartment.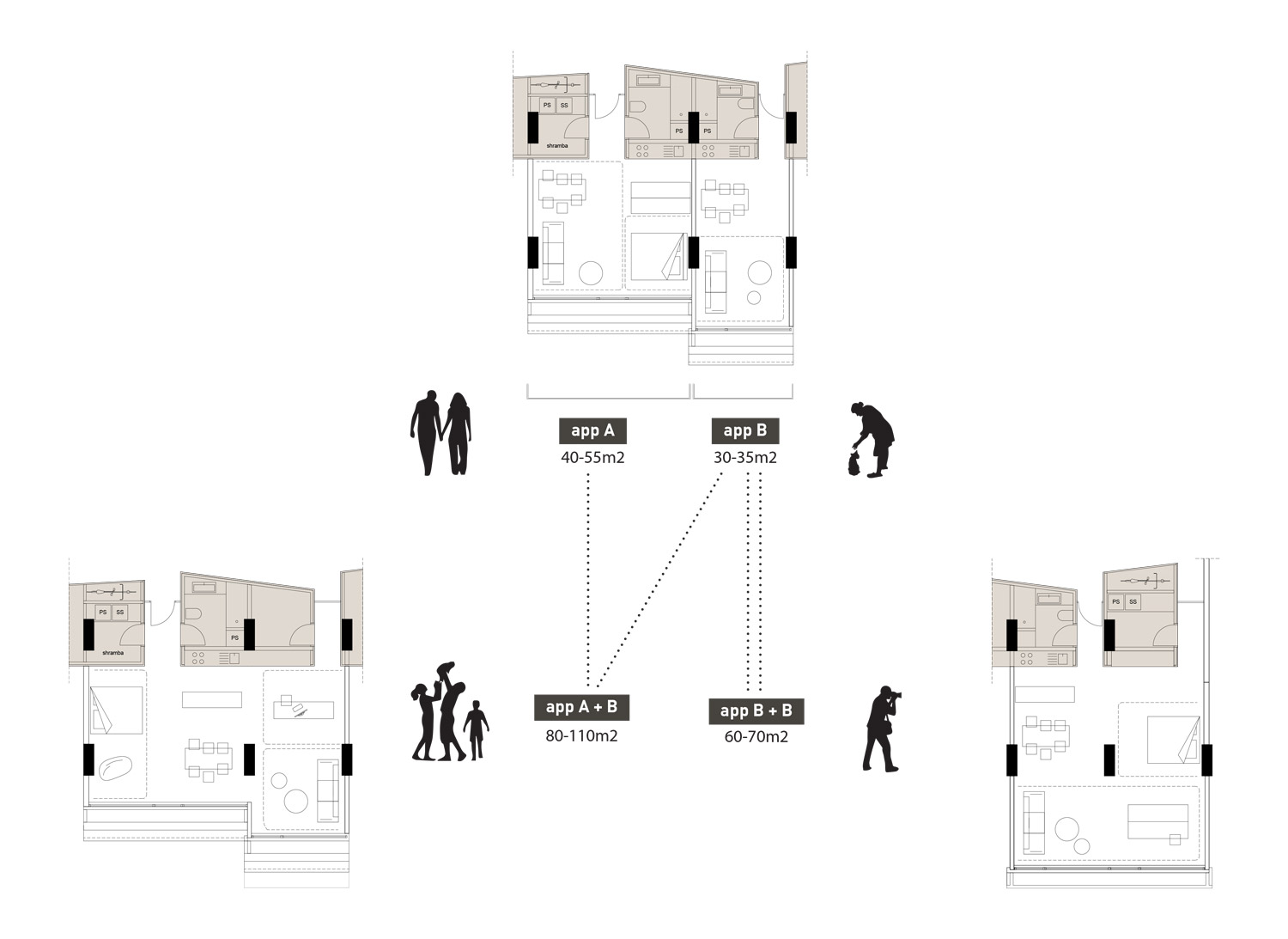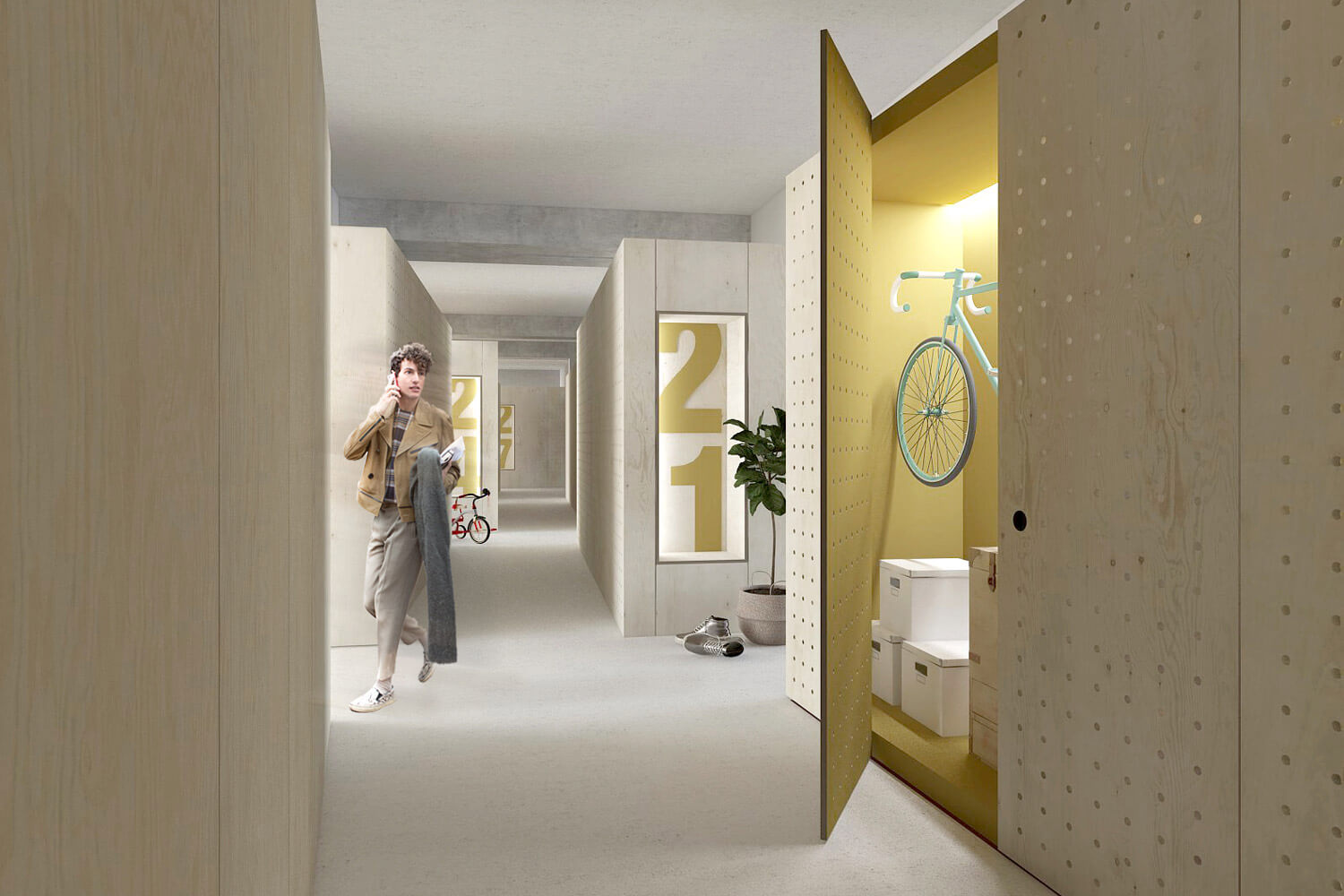 Multipurpuse cubes
Modern design of the corridor gives the feeling of a small street and works as a link between individual apartments. Multipurpose cubes, available from the corridor, as well as the apartment, serve as utility, bathroom and pantry in one. They are located in the middle of the layout, next to the corridor, and enable maximum illumination of the living area.
Facility: T 79
Location: Ljubljana, Trubarjeva cesta 79
Gross floor area: 3000 m2
Floors: GF+2 (C+GF+10)
Development of the project: 11/2017-9/2019
Construction: renovation_change of intended use 
Estimated time of hand-over of apartments:
Investor: Pristop d.o.o.
Development of the project: Clipplus d.o.o.
Designers: Arhitektura2211, BDP d.o.o. and Kosi and partners, d.o.o.; Peter Cesar, Ana Kosi, Barbara Žunkovič
Contractor: