Villa Celovška is located at the crossroad of Celovška and Drenikova ulica in Ljubljana. There are 18 apartments measuring 45 m2, 60 m2 and 80 m2 in the facility, as well as a terrace apartment measuring 100 m2.
25 private parking spaces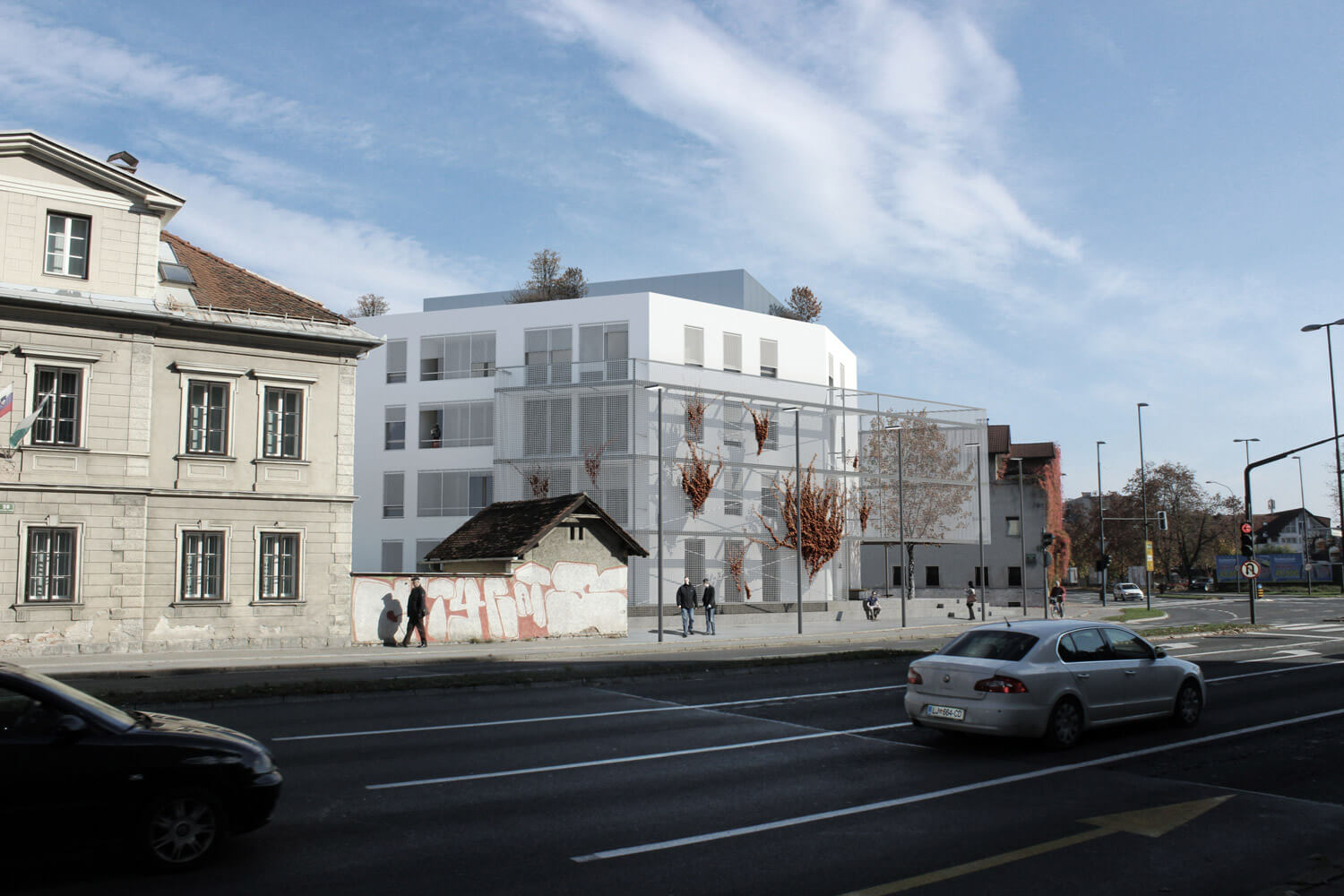 Effectively designed layouts
All layouts of apartments are designed very efficiently, bearing in mind young families, as even the smallest apartments have a separate bedroom, and the larger ones have one or two children rooms. If the needs and wishes of the residents are different than the designed layouts, our team of architects can adapt them according to the possibilities.
SPACIOUS TERRACE WITH A VIEW
There is a 100 m² green planted terrace available to the residents of Villa Celovška, which offers a beautiful view on Rožnik, Ljubljana castle and the Šiška church. The terrace is ideal place for socialising and relaxing.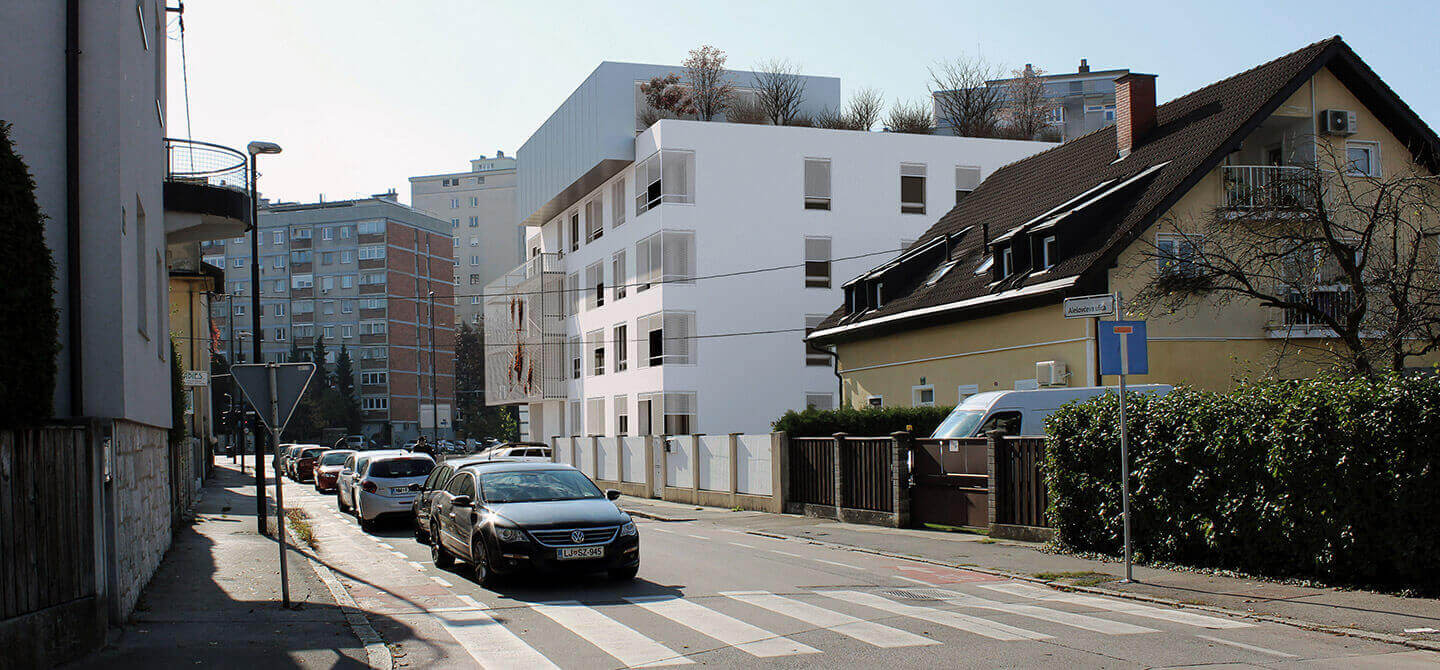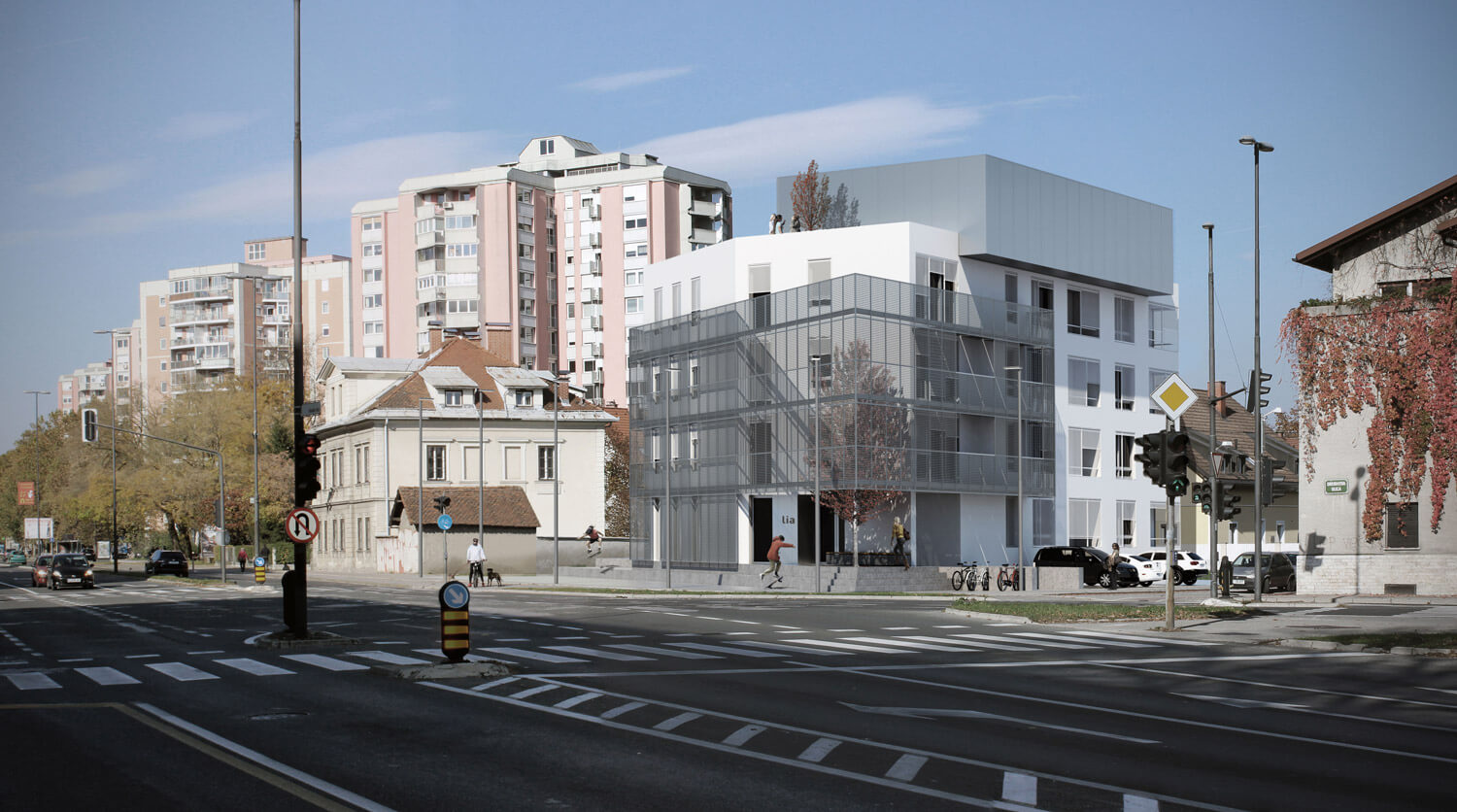 Modern net on the facade
In addition to the original broken layout, which gives the facility a branch like and dynamic form, the net tied over the South facade also represents an attractive touch. The net protects the facility from the impact of the busy road and enables the planting of the facility. The height of the net is adapted to the neighbouring houses and thus evenly included into the environment.
Private parking spaces
Villa Celovška offers 25 private parking spaces to its residents in the cellar, where pantries are also located. The visitors have parking space available in front of the facility. There is a smaller place of business available on the ground floor, next to the main entrance.
Facility: Villa Celovška
Location: Ljubljana, Alešovčeva ulica
Gross floor area: 2200 m2
Floors: C+GF+3+T
Development of the project: 10/2016-5/2017
Construction: 06/2017-7/2018
Investor: CLIPPLUS d.o.o.
Designers: Arhitektura2211, BDP d.o.o.; Ana Cesar, Suzana Tešić, Bine Tekavec, Peter Cesar
Contractor: Kolektor Koling d.o.o.