Innovative architecture and programming, impressive interior and excellent location: this is NEU Residences.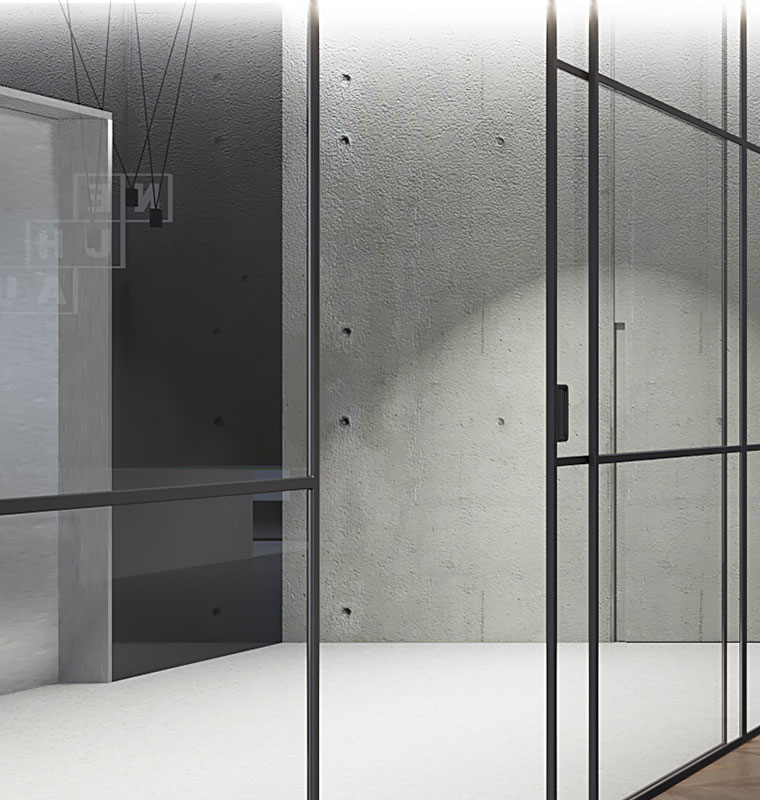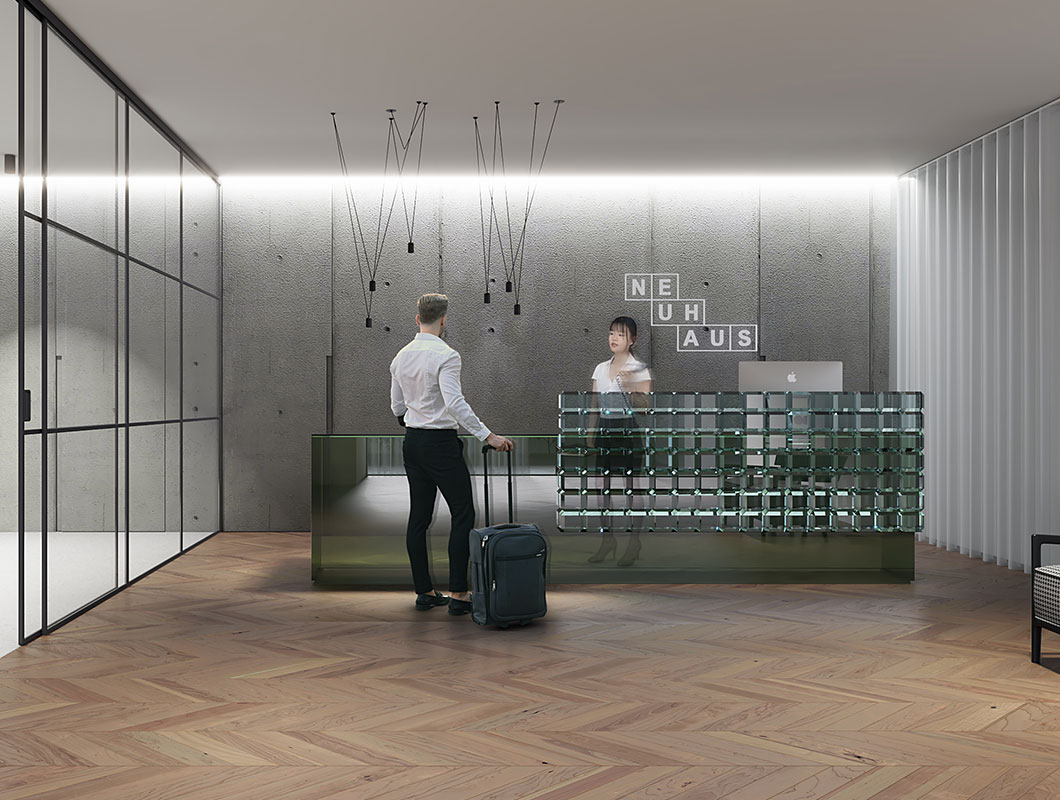 A new icon of living in the center of Ljubljana. Innovative services, supreme materials, selected interior equipment and an impressive view of the city. This is NEU Residences. By investing, you will not only be investing in a high-quality serviced apartment, but you are also investing in a new and exciting lifestyle. NEU Residences enables owners to rent the apartments out through our sales department and thus offers an excellent return on investment.
Excellent location
Supreme Court: 150 m
Ledina Gymnasium: 200 m
Bus and Railway Station: 250 m
Prešeren Square: 450 m
Central Market: 400 m
Medical Center: 800 m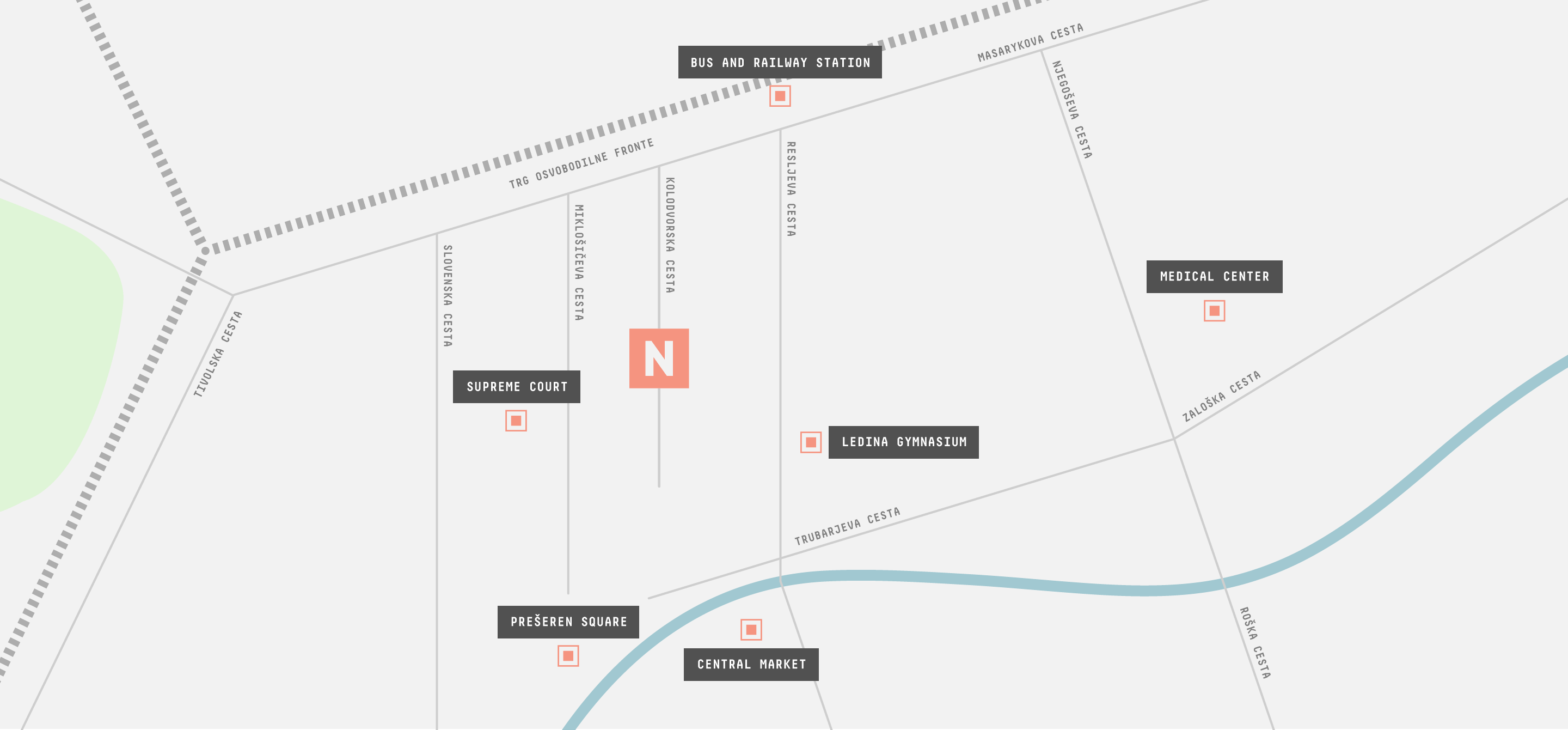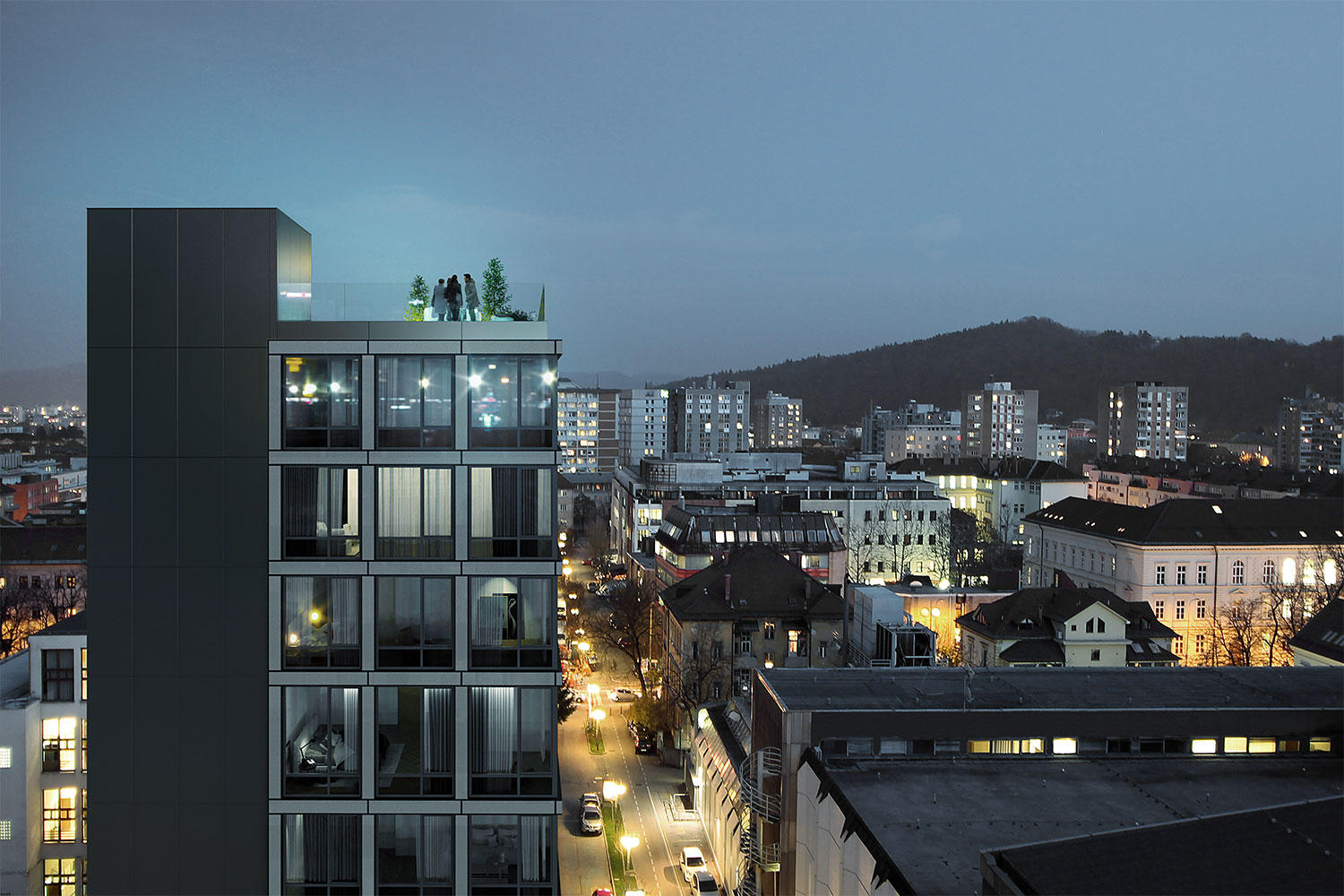 IMPRESSIVE VIEW
A special feature of the building will be a modern glass facade, which will let a lot of natural light into the apartments and provide open views of Ljubljana Castle and its surroundings.
Supreme materials
The apartments will boast with supreme material and precision implementation. Smart installations will offer you a greater comfort, security, safety and energy efficiency.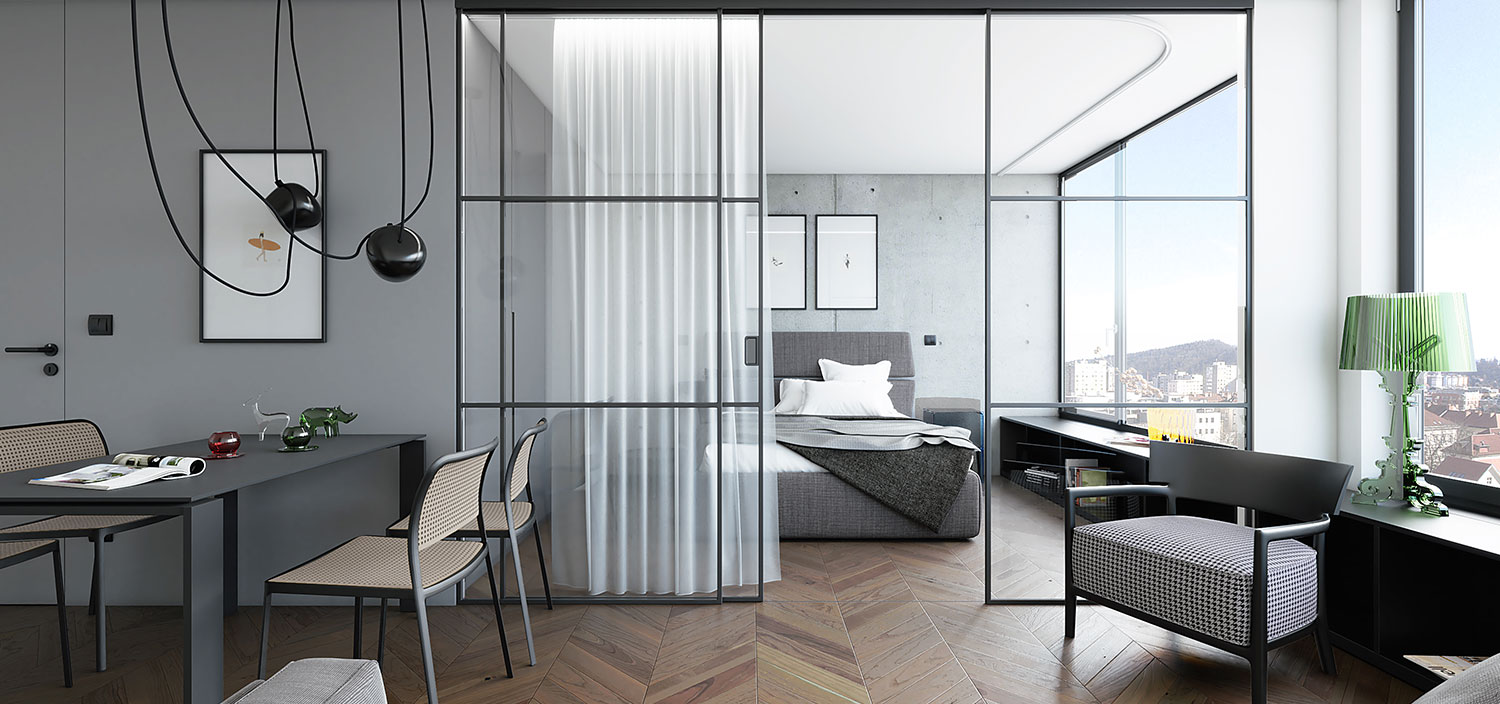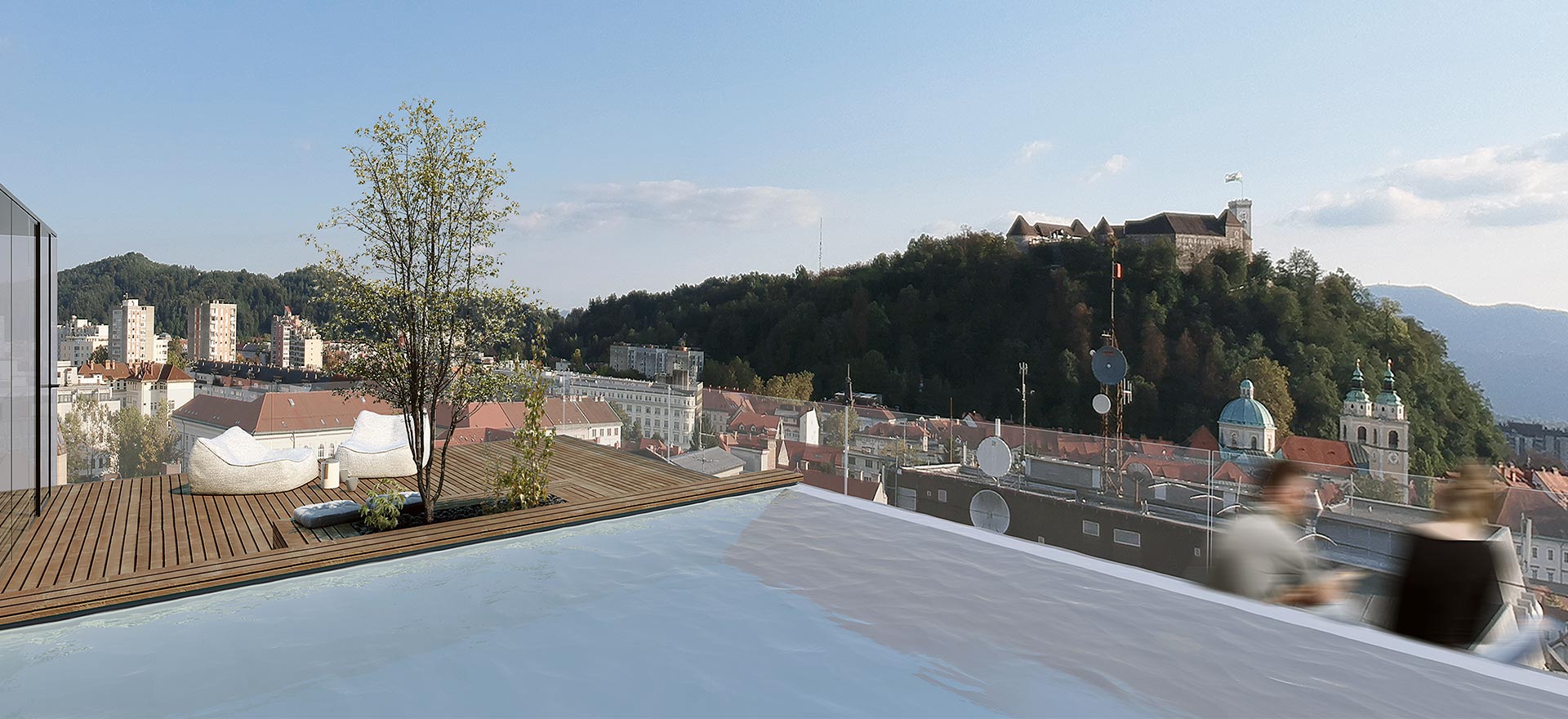 Is there a better place for relaxation of body and soul? External swimming pool for supreme pampering, as you can enjoy in a relaxing water with a marvellous view on the city.
Selected interior
In collaboration with architects and Decor & Design, Neuhaus has designed a modern interior for all types of apartments. Selected interior of Italian brands will be available for an additional fee, under special conditions only for buyers of apartments in NEU Residences.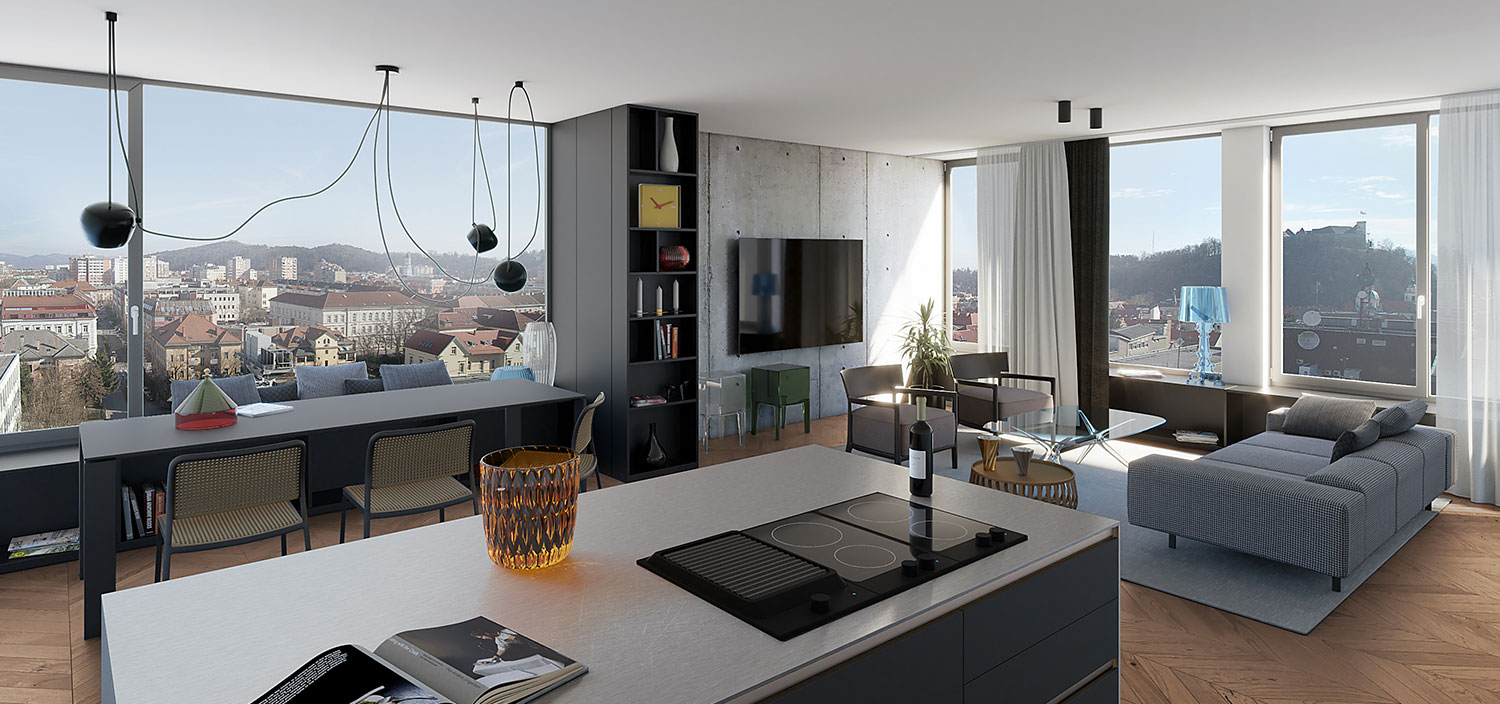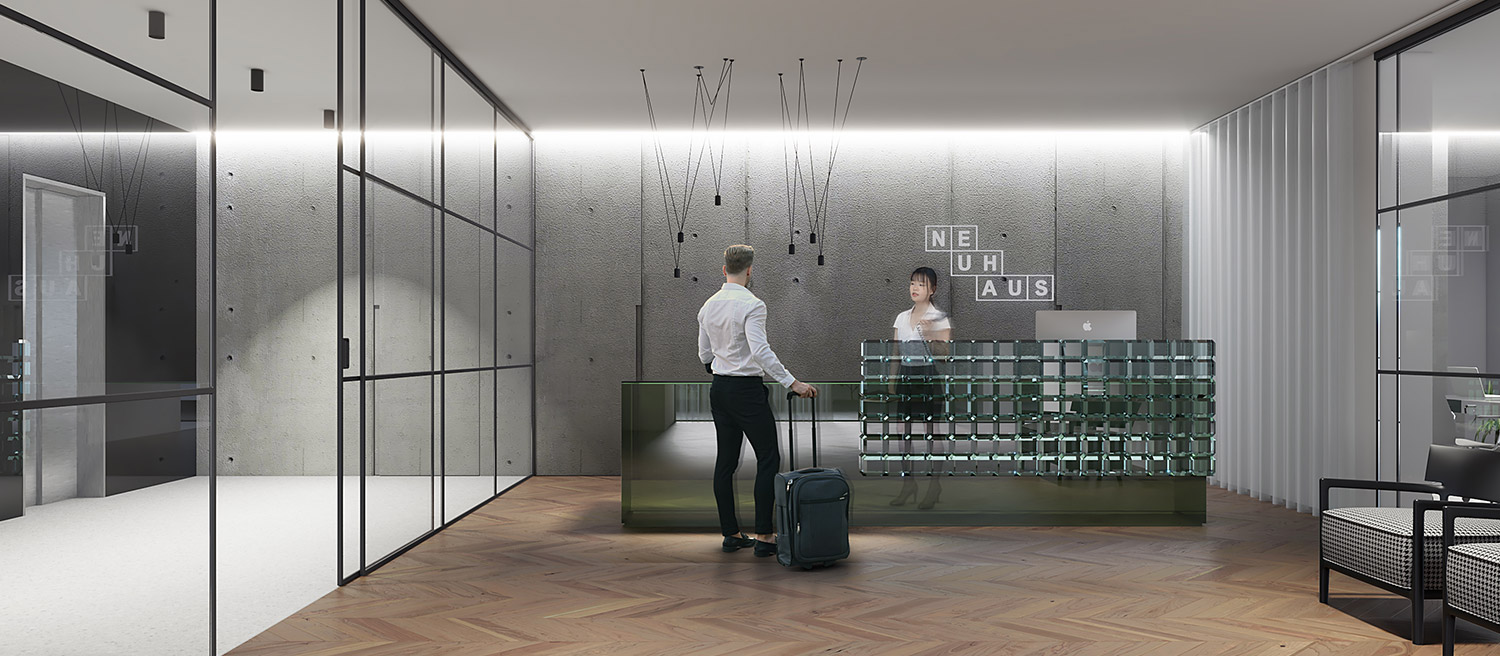 Serviced apartments
NEU Residences is a hybrid between a residential building and a hotel. It is the first builing to offer serviced apartments. Residents and guests will be able to choose among various services from our offer.
Facility: NEU Residences
Location: Ljubljana, Kolodvorska ulica
Gross floor area: 6043.60 m2
Floors: 2C+GF+10
Development of the project: 02/2017-02/2020
Construction: 2020–2021
Estimated time of hand-over of apartments: 2021
Investor: Neuhaus nepremičnine d.o.o.
Designers: Arhitektura2211, Kosi in partnerji, d.o.o., AB Vintari
Contractor: CGP d.d.
Design: CHERTODESIGN